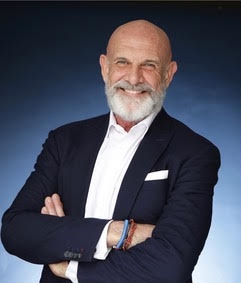 With over 30 years of business experience in construction, architecture, design and resort development, Lou shares a wealth of experience with all of his real estate clients. Lou is the principle of the Berkovits Real Estate Team and is widely recognized and respected by his peers as a dedicated professional and an outspoken advocate for demanding high standards of business conduct and practices within the industry.
A Torontonian, Lou is well-travelled, straight-talking, entrepreneurial, decisive and pragmatic. Lou's negotiation skills have been fine tuned, negotiating hundreds of millions of dollars in contracts throughout his career. This skill set has been lauded by his real estate peers and his many satisfied clients resulting in an ongoing thriving real estate practice.
In addition to his highly successful real estate career Lou hosts 2 radio shows dedicated to the topic of real estate. "Inside Real Estate" the longest running real estate show in Toronto heard every other Sunday morning at 11:00 a.m. on Toronto's AM640 Talk Radio and "Let`s Talk Real Estate" heard every Saturday at 3:00 p.m. on Zoomer Radio AM740. Lou is also a regular real estate contributor for Global TV news and is the official real estate analyst for AM640 Talk Radio and Zoomer Radio AM740.
The real estate industry is constantly changing and in today's marketplace, client's expectations are at an all time high. Lou Berkovits and the Berkovits Real Estate Team exemplify and provide the highest standards of ethical and professional real estate services to successfully meet and exceed these expectations.
No matter where you need to move, around the corner or around the world we can help.