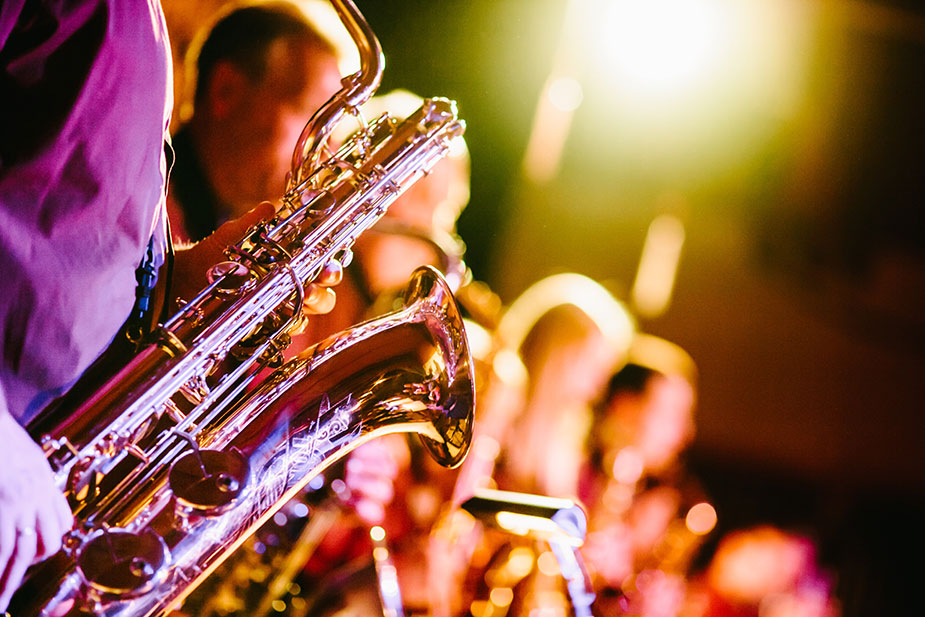 Toronto is one of the world's most popular locations for its diverse cuisine and music scenes. With millions of people in the city, many different cultures have mingled over time, demonstrating what happens when so many people and cultures coexist.
It's not uncommon here, for example, to find Jamaican food infused with Italian ingredients in the finest Toronto neighbourhoods, as well as dim sum and French-inspired dishes. Many restaurants allude to 'comfort food,' which is not simply an American expression but relates to each country's rendition of what they are accustomed to.
It should come as no surprise that with such a rich mix of diversity, cuisine, and musical tastes, that finding restaurants that combine the comforts of live music and good food can be found all over the city, and they make for the perfect ideas for a romantic date!
If you're looking for restaurants with live music in Toronto, look no further!
Drom Taberna
Drom Taberna is an Eastern European pub, open all day, with a terrace and nightly live music events.
In Romani and Slavic languages, the term "drom" roughly translates to trip, voyage, or travel.
Every day from midday until the last call, the live performance concentration is on international music and dance, such as Brazilian, Russian, klezmer, flamenco, and Balkan.
Shamez Amlani, who owns La Palette just down the street, runs Drom Taberna and is one of the original founders of Kensington Market's Pedestrian Sundays.
Drom Taberna hosts a monthly event calendar on their website for scheduling the musical talents gracing their stage, and strives to have live entertainment every single night.
Polish-style dumplings packed with cottage cheese and potato, coated in rosemary breadcrumbs, and topped with sour cream are among the appetizers on the menu.
Consider the Cevapi, a beef, veal, and lambchop kebob topped with balkan cream cheese, ajvar (red pepper and eggplant spread), and lepinja (woodfired flatbread).
Alternatively, try the Lamb Shashlik, which consists of a lamb leg, Narsharab (pomegranate and coriander sauce), hazelnut Gremolata, basil, and onion.
Antikka
Next on our list of restaurants with live music in Toronto is Antikka.
While not exactly on the list of secretive Toronto restaurants, Antikka is a cafe/vinyl shop that gives the unusual opportunity to browse through hundreds of records while sipping on traditional Armenian coffee.
The West Queen West store and café takes its name from a phrase used in Armenia to denote anything ancient and strange. It is the brainchild of Raz Tchakmak, a Toronto resident aiming to merge his love of music with his Armenian background. The end product is a record emporium with a rock den ambiance that offers excellent coffee.
Live music at coffee shops blends wonderfully together, and Antikka imports its incredibly black, super fine ground beans from Armenia's capital, Yerevan. This venue is great whether you're getting your coffee fix, looking for live music brunch in Toronto, or just searching for some new vinyl.
Reservoir Lounge
According to its website, the Reservoir Lounge is one of Toronto's original swing-jazz speakeasy places, where luminaries came to play, and rising unknowns like Michael Bublé initially polished their chops.
Whether it was Prince enjoying chablis through a straw, Peter O'Toole singing with the band, or Tom Jones dancing the night away, they all came for the same reason: excellent music, quality beverages, and a good time.
The Reservoir Lounge hosts some of the city's favourite live bands, offering new music and a new reason to dance every night, whether it's a lively set of hop-blues from Juno Award-winner Tyler Yarema or a soulful, Motown-inspired show from DeeDee & The Dirty Martinis.
However, before you hit the dance floor, enjoy a handcrafted martini and a selection of tapas-style global plates made with fresh, ethical ingredients. With such notoriety, it's easy to see why this is one of the best restaurants with live music that Toronto has to offer.
Jazz Bistro
In 1989, Bob Sniderman gave the building at 251 Victoria Street a new purpose when he opened the Senator steakhouse, alongside his famed Senator restaurant, and a year later added the jazz club Top O' the Senator. For 16 years, the steakhouse served pre and post-show eating, and the Top O' The Senator became one of Toronto's most revered and well-known live jazz venues.
The Senator Steakhouse was replaced by the Savoy Bistro in March 2005, and the building was abandoned a year later. Eight years later, the building at 251 Victoria Street has been given new life and purpose as Colin and Joan Hunter's Jazz Bistro, one of Toronto's best restaurants with live music.
As lovers of music and good dining, the new owners started out on a journey to establish a comfortable, creative venue where they could enjoy memorable nights of live performance and wonderful food. Colin understood the need to respect the performing musicians with a room and stage that complemented and supported their talents. Joan brought that room to life through careful design, a state-of-the-art sound system, and a beautiful 'one-of-a-kind' Steinway piano called the 'Red Pops"
Jazz Bistro invites you to have many memorable evenings filled with excellent music, good friends, and pleasant memories.
Live music is performed almost every single night at this Toronto institution.
The Rex Hotel Jazz and Blues Bar
The Rex, Toronto's oldest jazz club, has hosted some of the world's best players. With over 60 events every month, you'll be able to watch the best Canadian talent, as well as travelling ensembles from all over the world.
The Rex has been at the vanguard of Toronto's booming local jazz scene since the late 1980s. The relaxed environment, eclectic blend of retro-chic decor, and wide variety of Ontario craft beer all contribute to the restaurant feeling like a second home.
The Rex Jazz & Blues Bar consistently attracts Canada's top musicians while remaining notably inexpensive and accessible to the budget-conscious.
Working with Harvey Kalles
If you're looking for real estate opportunities in the GTA, working with the best real estate agency around. Harvey Kalles Real Estate offers a committed staff that includes some of Toronto's top real estate brokers. With our 65-year history, we're here to assist you with any of your real estate needs. Contact us immediately if you are looking to sell or purchase a home.